(ICRC) The ocean breeze and endless waves lash the golden shores of the small coastal town of Eyl in northern Somalia. Located at the edge of a rocky landscape, this old town feels hidden from the rest of the world, a perfect get-away spot.
Only a decade ago this sleepy town made global news headlines as Somalia's "pirate capital", a fact captured in books and movies recounting vessels hijacked for ransom, including the Hollywood blockbuster "Captain Phillips."
Piracy may now be a part of Eyl's past, fittingly for a town full of history. An old fort that once housed Somalia's anti-imperialist hero, Sayyid Abdulle Hassan, stands in the old city. Combined with the sweeping natural panoramas, the distinctive characteristics of Eyl town is showcased. For now the peace and quiet gives residents time to focus on their fishing.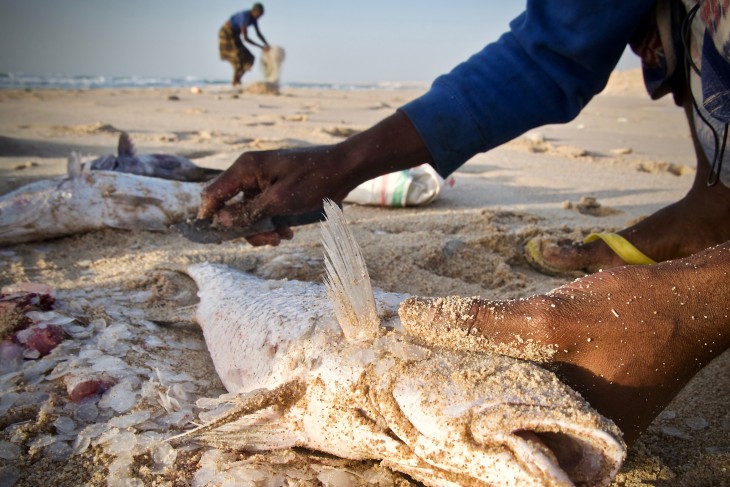 Mohamed Mire is a 34-year-old fisherman seated on the beach removing the scales from fish. His day's catch is low, but that's expected during the off season. The high waves and strong winds make it difficult to venture out to sea for small boats. There is only a small window at dawn before the wind picks up.
New engines bring fresh prospects
"During the monsoon season it is difficult working in the ocean. The boats can't enter. The sea is furious and winds are very strong," says Asha Abdikarim, one of the few women fishing here.
A number of the locally made wooden boats, typically three to ten metres long, are grounded at the beach because of motor failure, limiting the number of trips the fishermen can make.
The International Committee of the Red Cross (ICRC) has been working with small-scale fishing communities– in the towns of in Eyl, Qaw, Lebed and Hobyo -- to help improve their haul. Due to the prevailing drought conditions in the country, a number of livestock farmers who lost their animals have moved to these coastal towns to seek alternative livelihoods like fishing.
In Eyl, 20 new boat engines and 20 solar-powered freezers were given to the community to be shared among the fishermen. The assistance allows residents to make more trips into the sea, and ensures that the local cold chain is reliable, enabling them to cover their needs sustainably.
When the next high season arrives, in October, the fishermen are ready. "We are hopeful, inshallah. We will get our fortune. This sea is a blessing given by Allah," says Asha, a leader in the community who has been fishing for nearly two decades.
Asha, who is wearing a flowing brown scarf, has a solar-powered freezer that is well stocked with lobsters, shark meat and different types of fish to keep her guest house business going.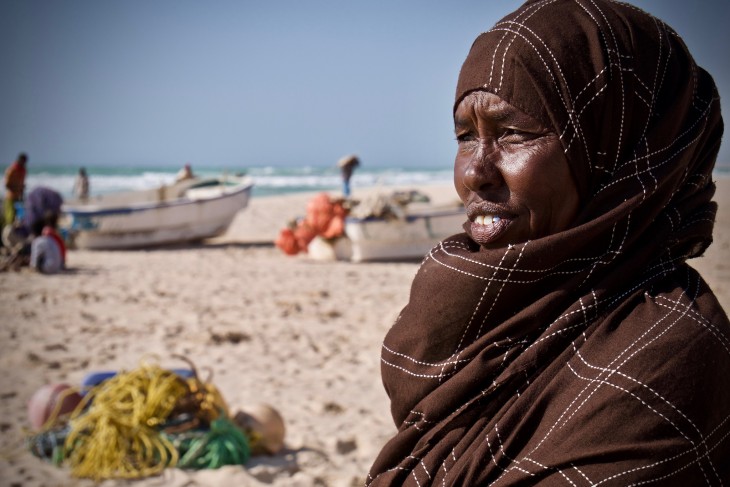 Fortunes are changing here in Eyl. It may be some time before the tourist trade picks up, but the residents are happy that the next fishing season looks like a bountiful one.
SHARE
Follow @Medeshi